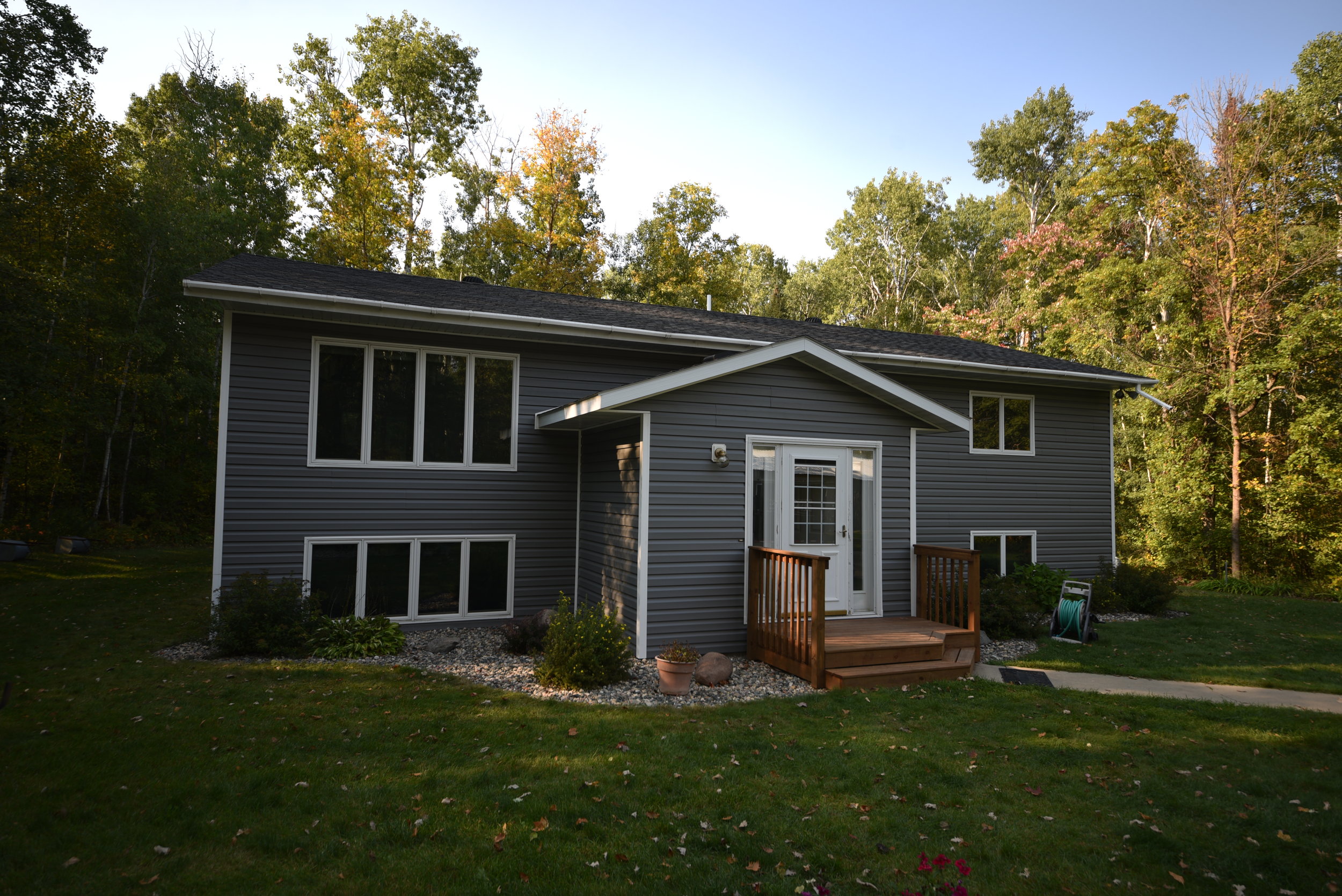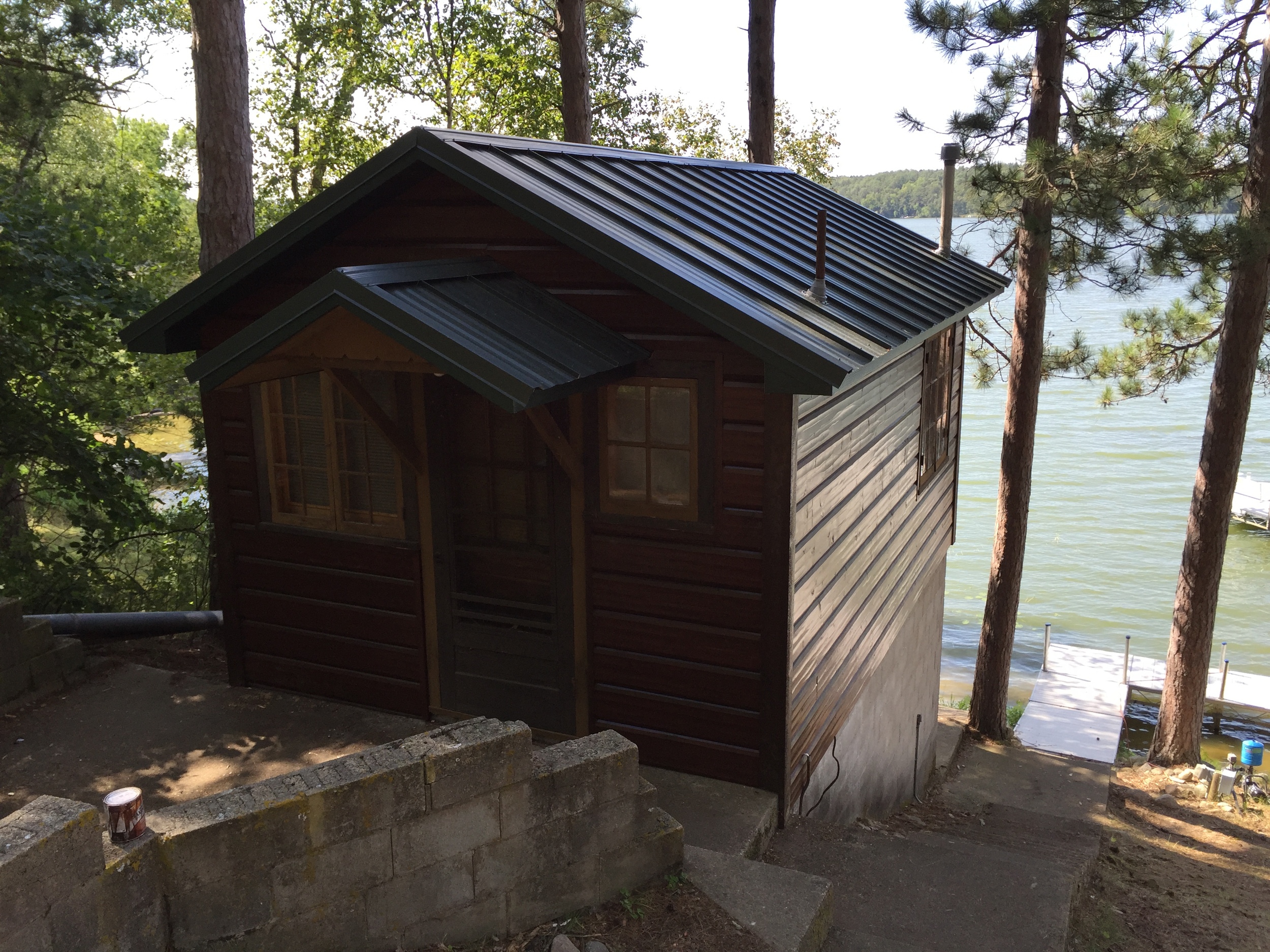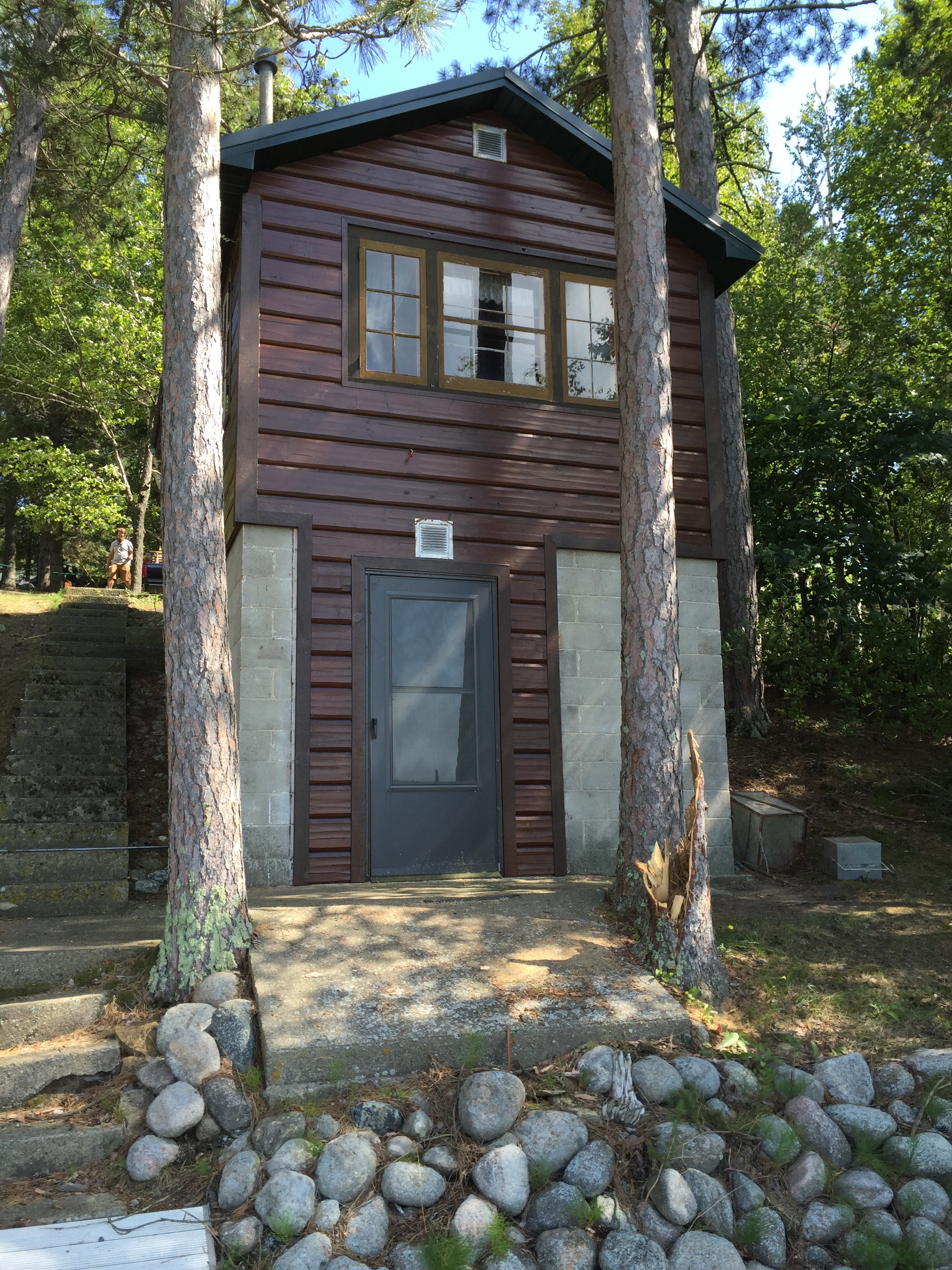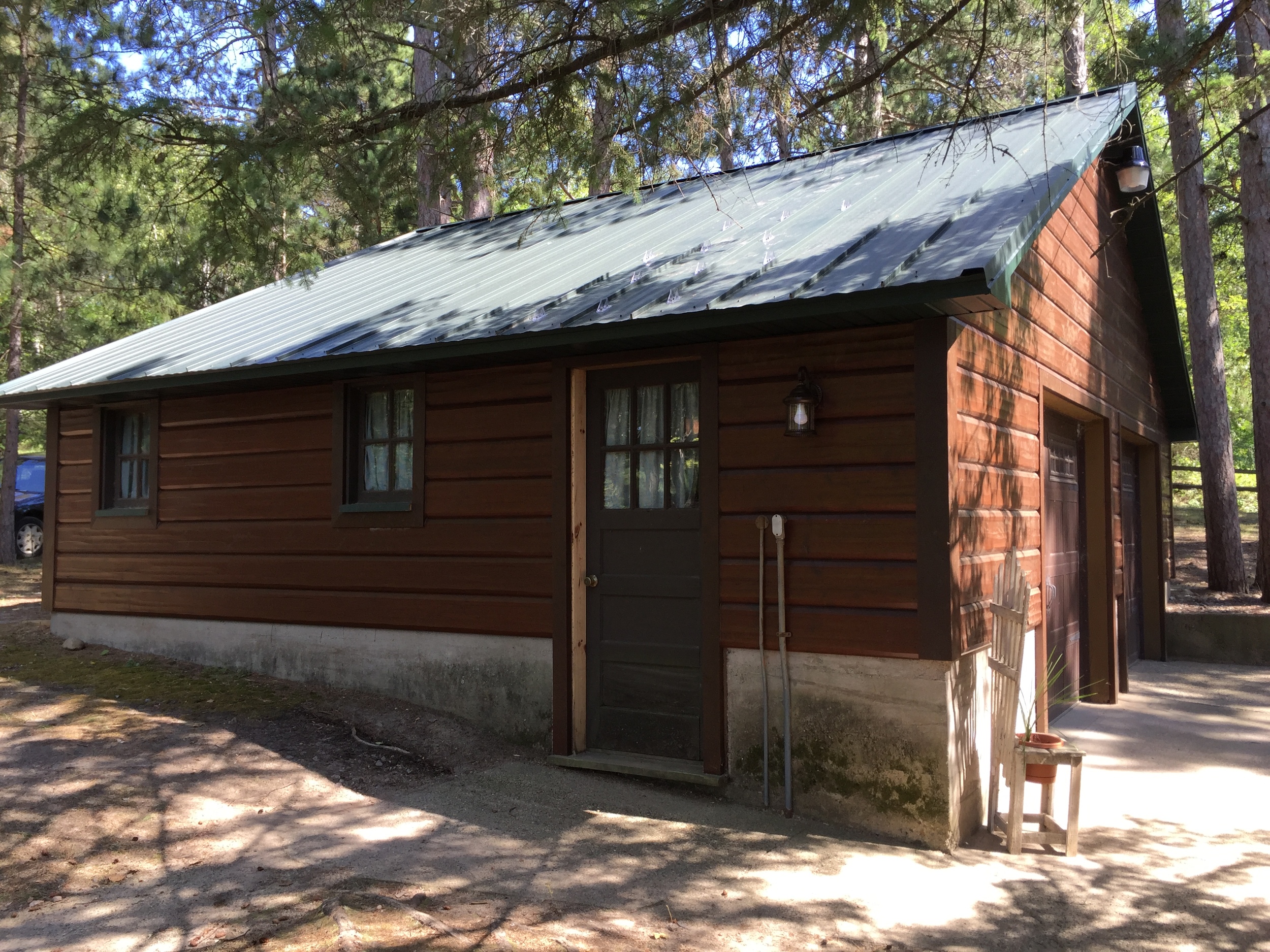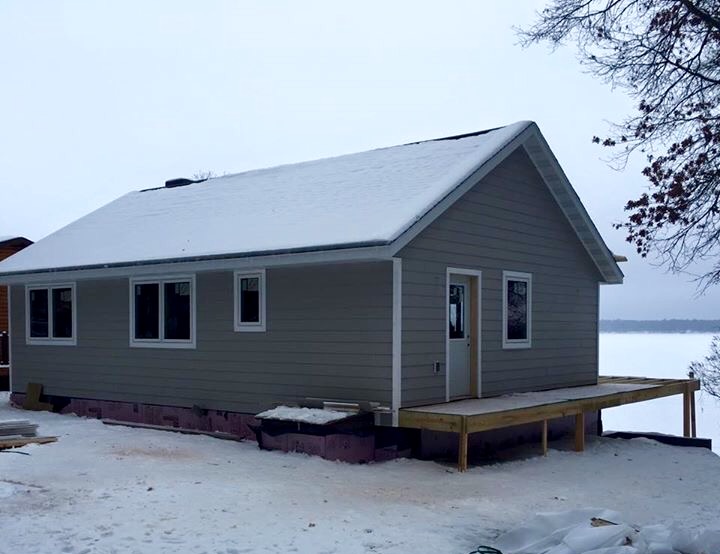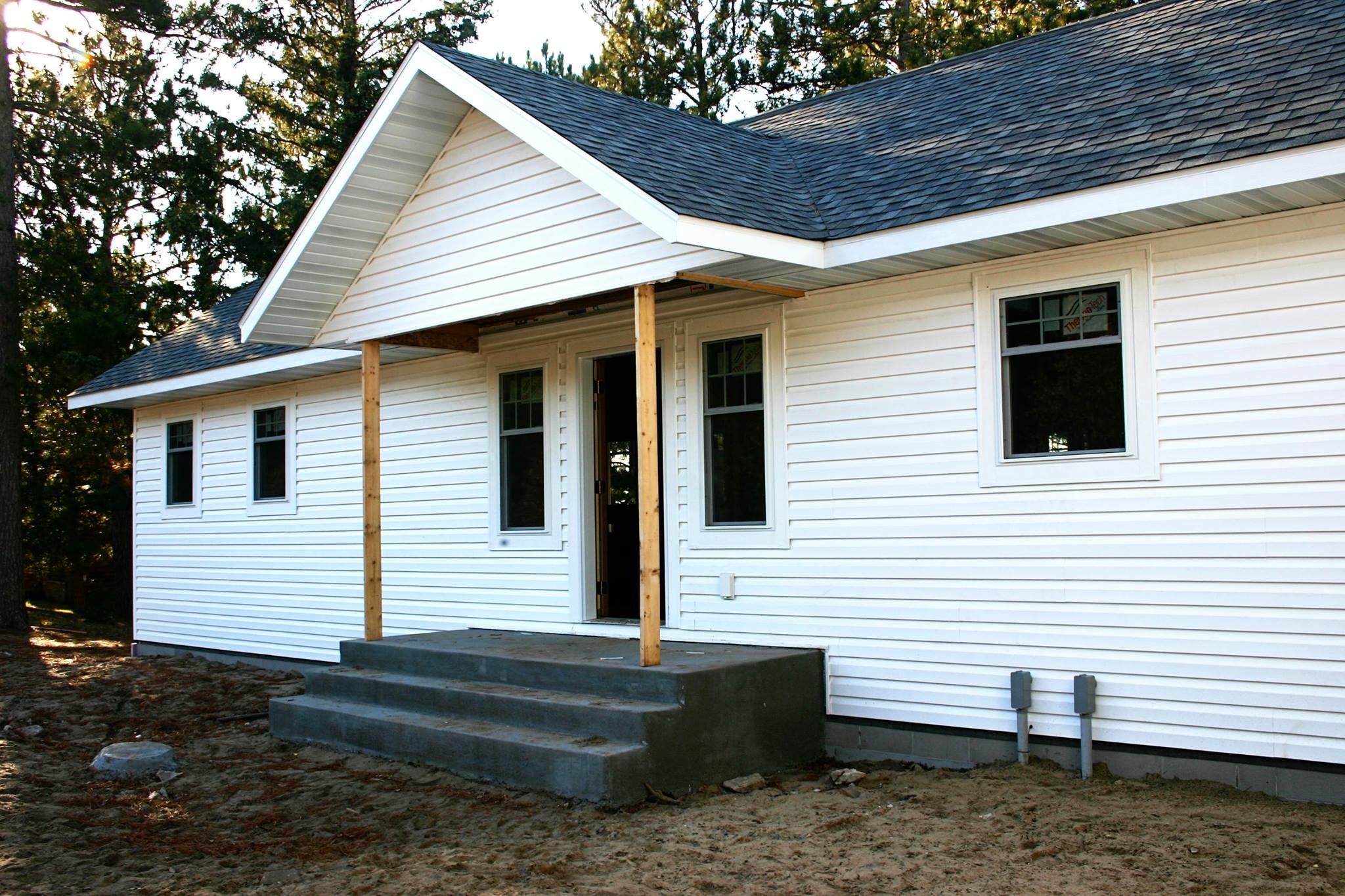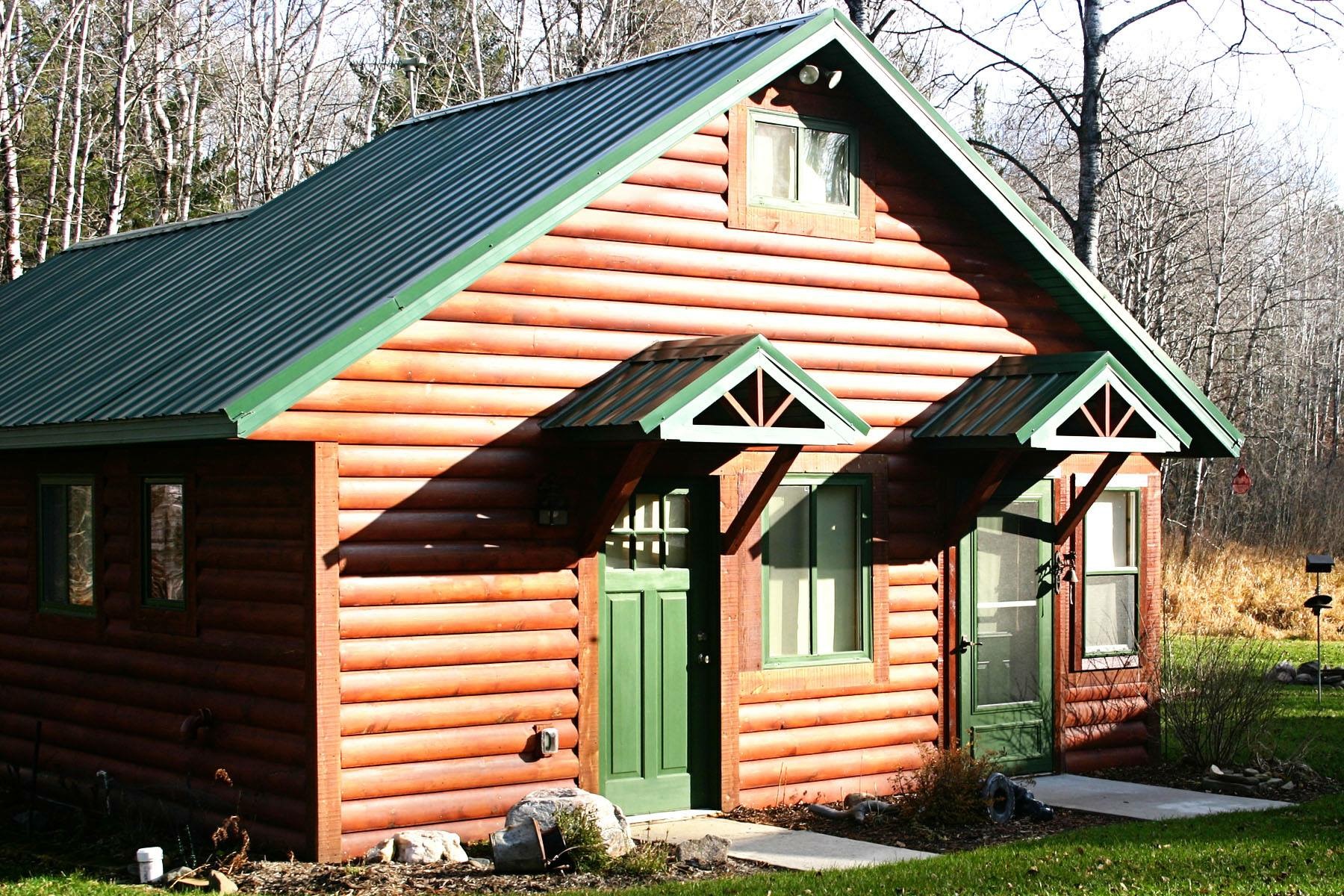 Perham Lake Home
New home construction featuring four bedrooms, three and a half baths, open concept living and dining, bonus room, two car attached garage, and two car detached garage. Exterior finishes include vinyl lap and vinyl board and batten siding, maintenance free PVC window and door trims, and stone facade (not pictured).
Menahga Country Home
Replaced deteriorating vinyl siding with updated vinyl lap siding and all new maintenance free trims.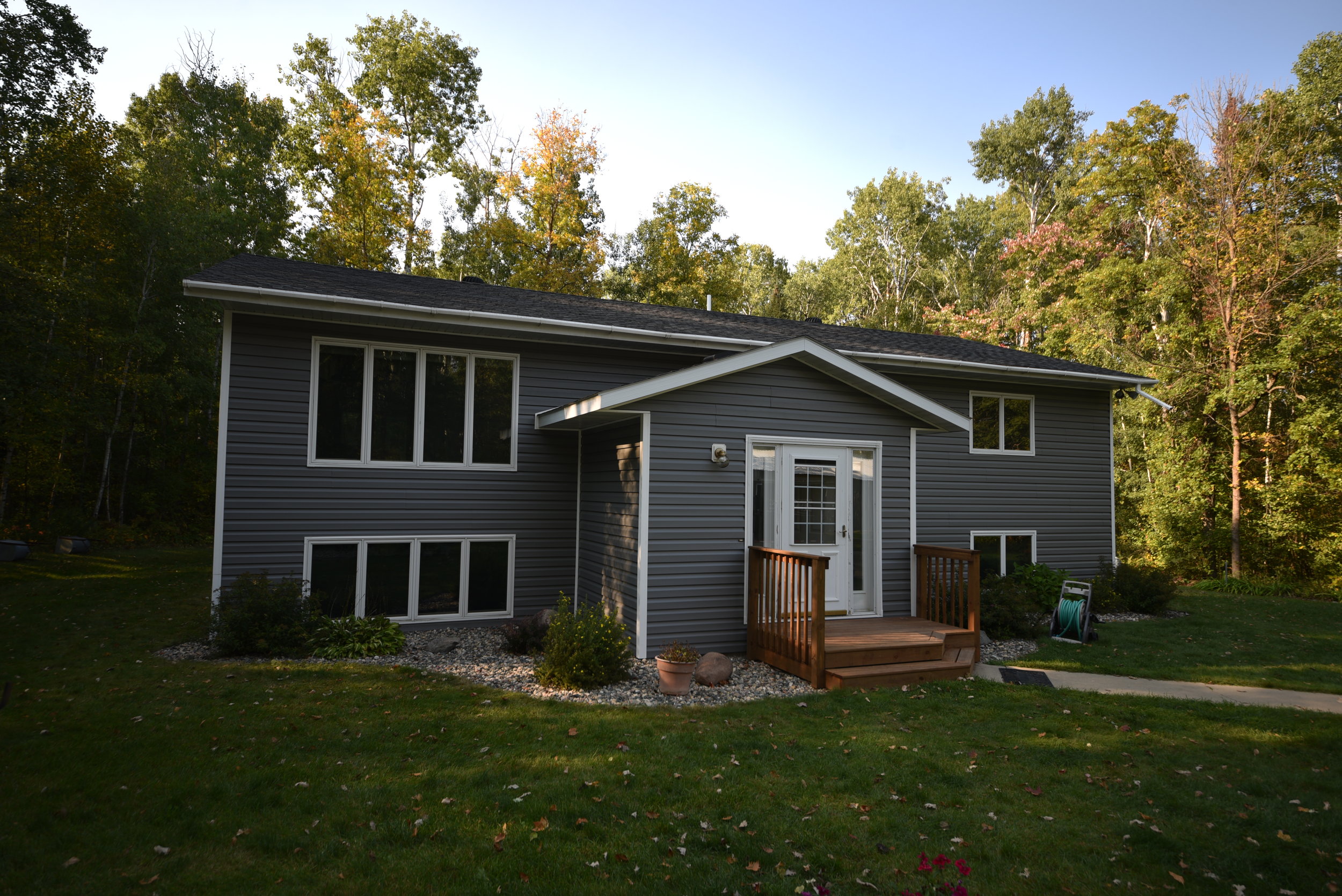 Menahga Country Home 2
Replacement of old vinyl siding with new Rigid Stack LP Smart Siding, new Integrity windows and doors, and new maintenance free LP Smart Trims. This exterior transformation helped to drastically improve curb appeal and energy efficiency.
Park Rapids Country Home
Old T-111 siding replaced with new PVC board and batten siding and PVC window trims. Siding and trims by Royal are made to be maintenance free and able to stand up to harsh Minnesota weather.
Park Rapids City Home
Mid 1900's built home with dated windows, siding, and doors all updated with new vinyl siding, PVC trims, Thermotech windows, and Bayer Built doors. Also added rigid foam insulation to add R-value and increase energy efficiency.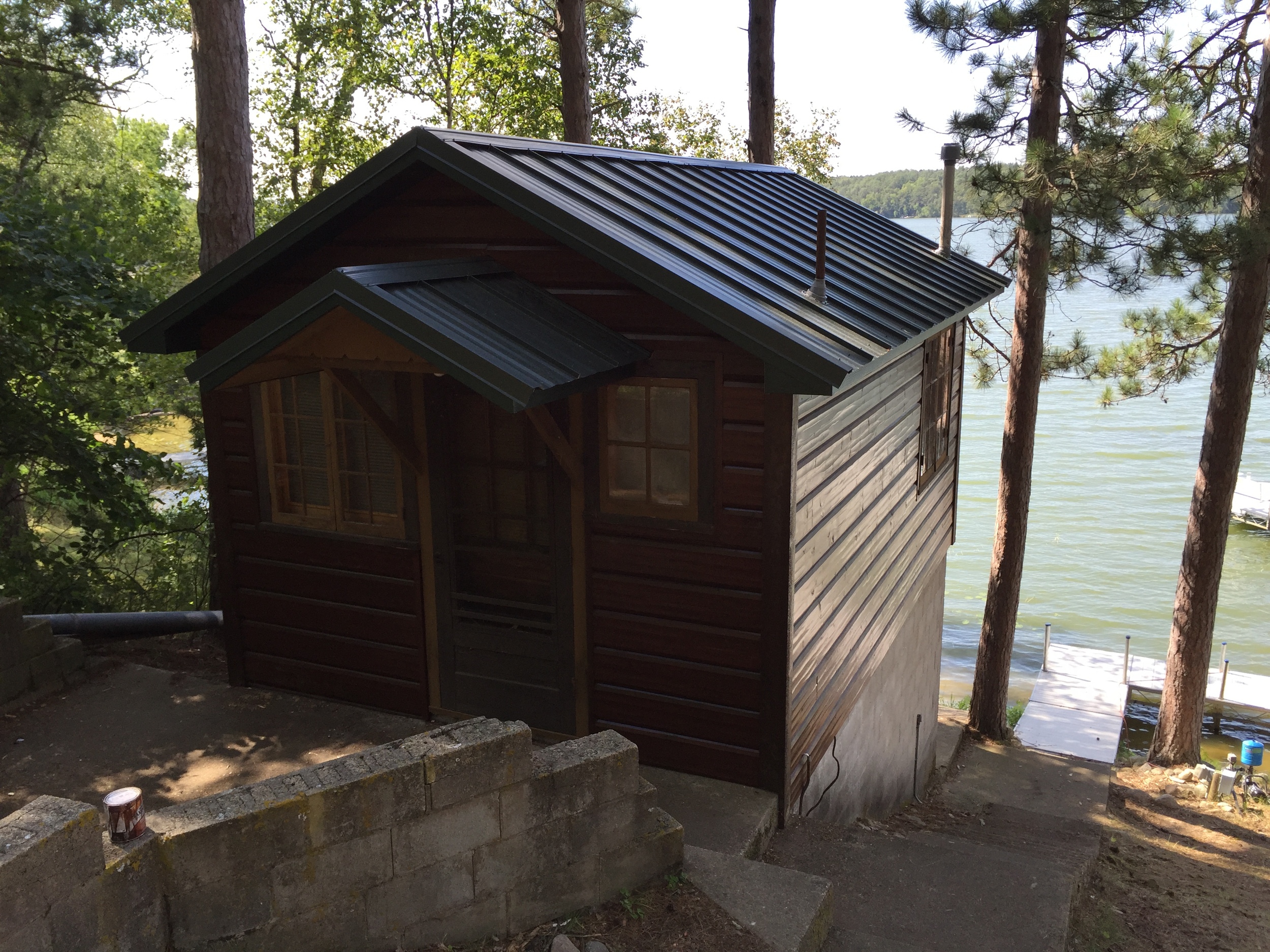 8th Crow Wing Garage and Boathouse
8th Crow Wing Garage and Boathouse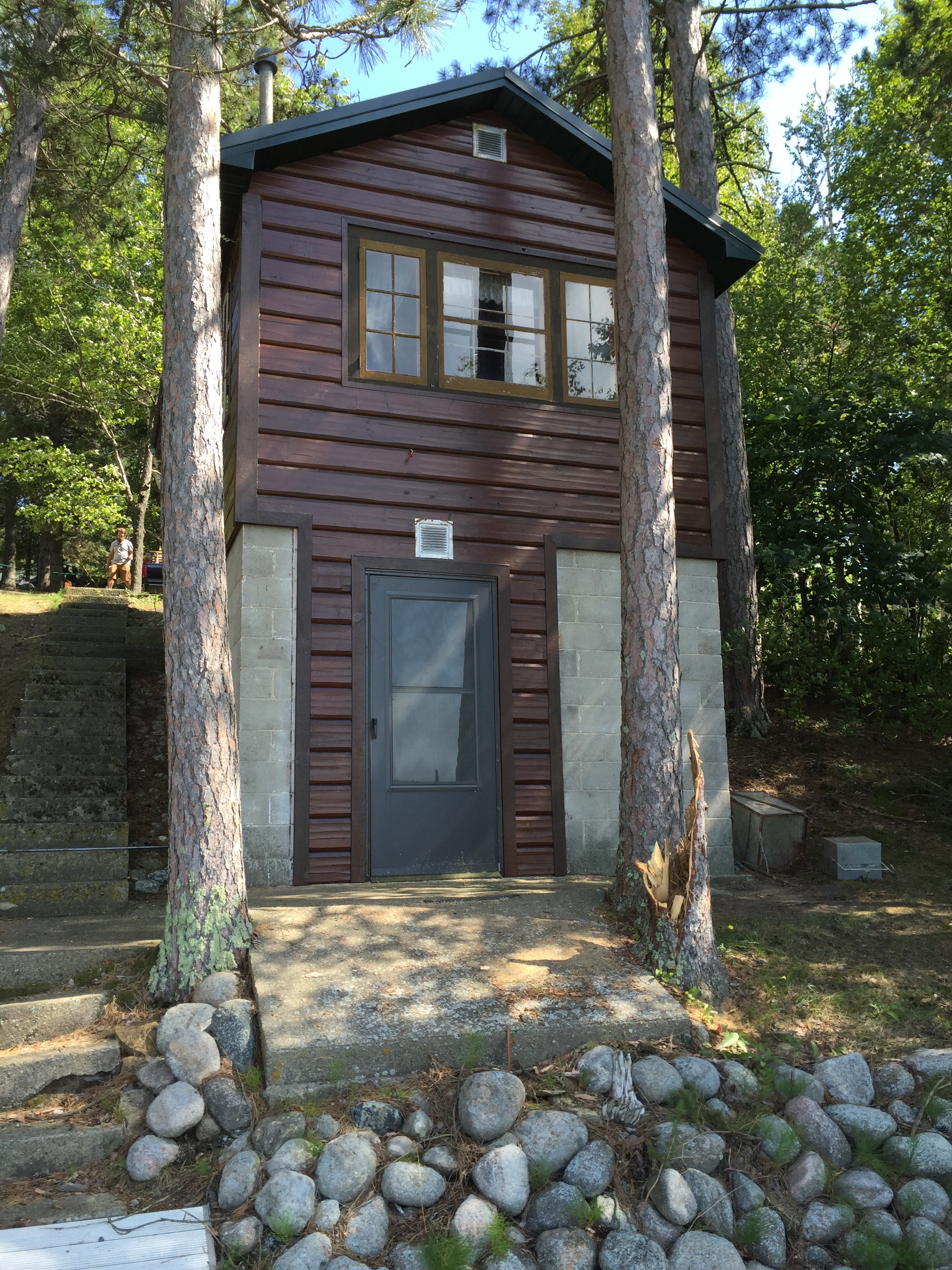 8th Crow Wing Garage and Boathouse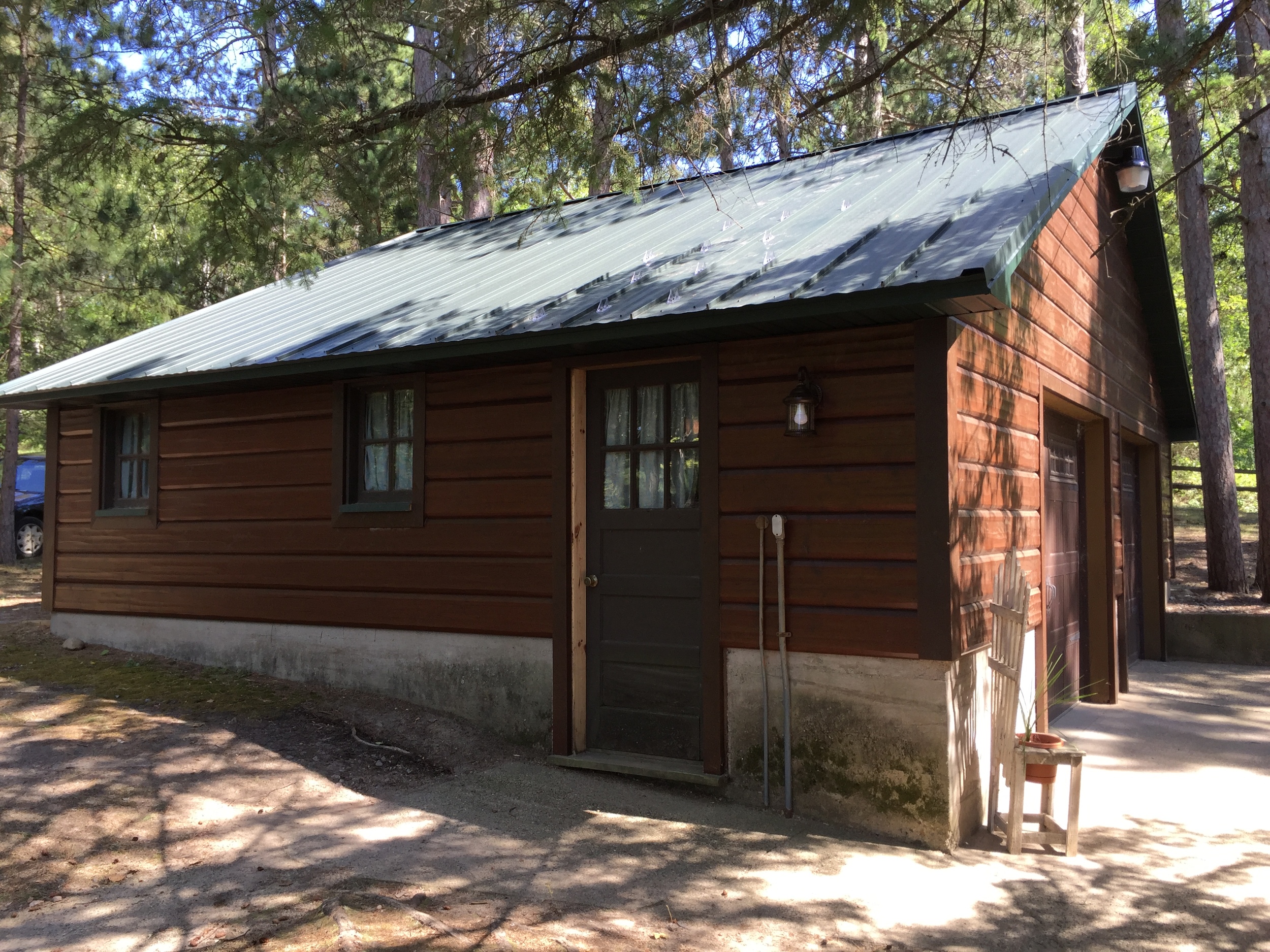 8th Crow Wing Garage and Boathouse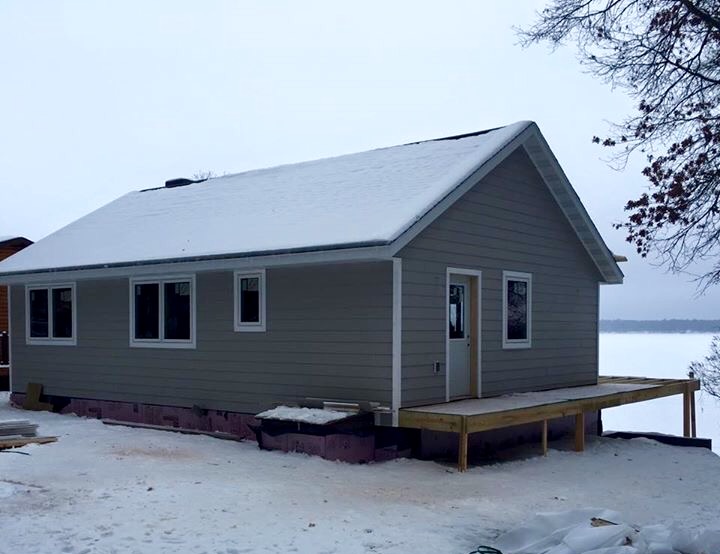 Belle Taine Project 1
Hardy (cement) Board siding.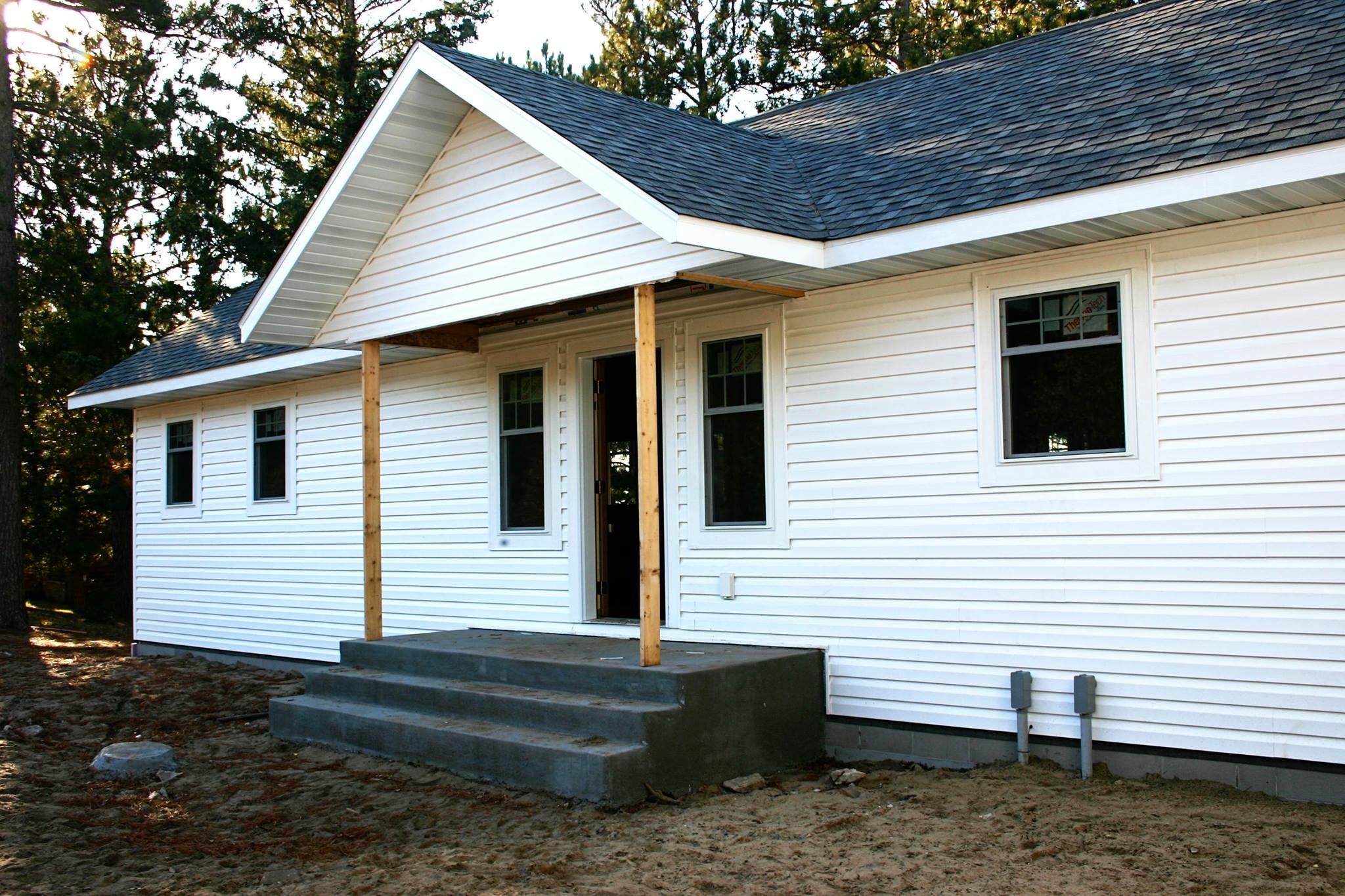 Fish Hook Lake Home
Maintainance free vinyl siding and window trims.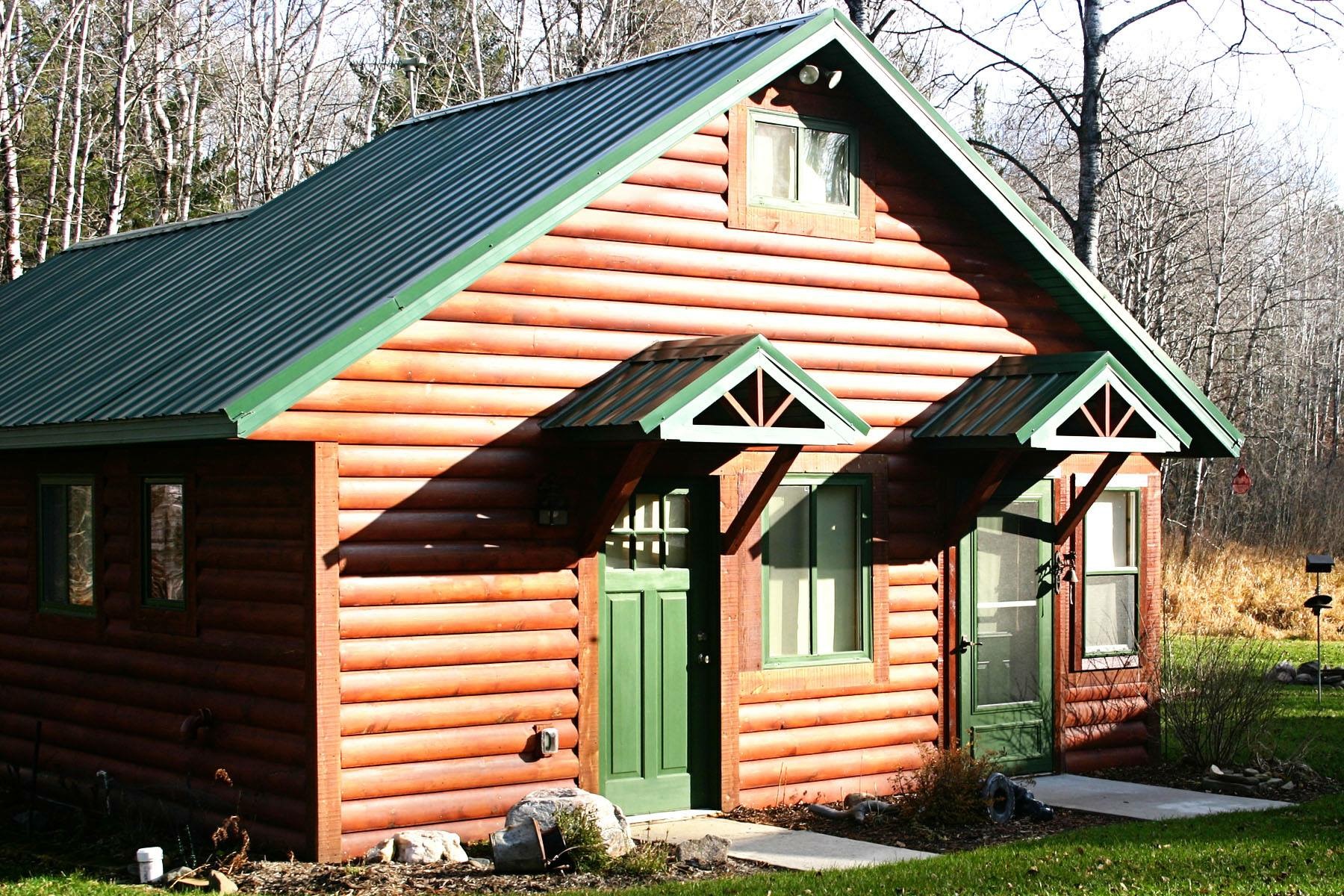 Princess Tower
Hand hewen half log siding.
Fair Haven Estates Garage Addition